Sat Private Tutoring Redwood Ca
Duke Graduate • 18 Years Experience • Over 1500 Students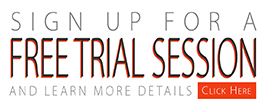 DOES YOUR CHILD NEED TO IMPROVE HIS OR HER STANDARDIZED SAT TEST SCORES?
ARE YOU LOOKING FOR A MASTER SAT TEST TUTOR IN THE NORTHERN CALIFORNIA BAY AREA WHO REQUIRES NO HOMEWORK AND GUARANTEES RESULTS?
I can help. Working with high school students for over 18 years, I have developed a philosophy supported by skills and techniques proven to result in superb SAT Tutoring and ACT test results.
We all move through the world with a self-image that sets what we believe we are capable of. This self-image often under serves our potential because it has been formed by a hodge-podge of experiences, some encouraging and affirming, others anything but. The sense of self is malleable particularly in young people.
I work to expose their doubts and fears as more imagined than real and to convince them that they are much more capable than they realize. This serves the all-important self-image in a very powerful way. It not only results in vastly improved standardized scores but also recalibrates the belief in what's possible.
As I work with my students, I never lose sight of my real objective. I may be helping them ace their standardized tests, but ultimately I am elevating more than just a score.
Learn More about our Sat Private Tutoring Redwood Ca Here
My program is not a traditional "one on one" tutoring situation. I have learned from my almost two decades of experience that there is a better and less painful way to prepare kids for these tests. Over the course of each 2-hour session, students meet with me for three private, one-on-one conferences (totaling about 20 minutes per student, each session),
The value of each 2 hour session is multi-faceted:
Self-timed sections in a group environment similar to the actual testing environment
Immediate correction of mistakes and tutoring to specific content or errors
Test taking strategies given as they arise during test taking, making them more relevant and easier to remember and apply
Confidence building with every interaction
Session by session readjustment of areas of focus based on observable progress
Investments of time and money vary from student to student. Regardless of ability, students that complete the number of sessions we agree to upfront have a great chance of meeting or surpassing their test prep objectives.
TESTIMONIALS
After looking around for various folks to help my son prep for the SAT I found Michael Romano and could not be more pleased with the results. He has developed a system that was perfect for my son. I knew my son would never prep on his own – it's just not in him and he does not have the time. I did not want to pay a lot of money only to have my son not do the work. Michael understands this. He has the kids do the work in his lovely converted garage and then he reviews what they've done right then and there. It's fresh in the kids' minds and he walks them through the thought process in a way they can understand. Instant feedback – what a concept! My son's score increased by 310 points after working with Michael. I'm sure he wouldn't have seen that kind of an increase with a different approach. Moreover, he saw that increase without doing any work on his own time. The only time he thought about the SAT was when he was with Michael. If your child will do work on his own, I suspect the results could be even greater. Michael relates well to the kids and is a joy to work with. I highly recommend him! – MeMe Rasmussen -parent, Saint Francis'15
After taking the PSAT at school, I knew I needed help to get my score to a competitive level, and that, like many other students, I just needed practice and a few tips to get there. Mr. Test Prep stood out from the beginning because of the different approach from all other services. Students complete practices during their lessons, and Mr. Romano periodically checks on their progress. The integrated practice and tutoring was so beneficial for me because all the questions were still fresh in my mind during the session, and I was able to understand what I could do differently and then go practice immediately. My confidence (and score) started to increase rapidly after my first session. Another way Mr. Romano sets himself apart is the personal attention he gives to each of his students. He works with them to set a goal, map out a plan to get there, and then supports them through. My final score actually exceeded my expectations. I see my friends working through other programs, which requires them to do lots of outside practice before impersonal lessons. These methods seem like significantly more work for the student, with similar or even not as good results, not to mention the lack of personal attention. Overall, Mr. Test Prep's personal and focused approached was ideal for me, and helped me earn a SAT score I can be proud of. I would highly recommend his program over any other service. – Anna Garverick (Los Altos, CA), Los Altos High School, Class of 2017
Michael is the best tutor/person ever!!!! Prior to having sessions with him, I was afraid of taking the SAT. I had zero confidence with it and along with that I could not even finish one section under the allotted time. After working with Michael, I raised my score by almost 300 more points and I got through every question on the test. During the sessions and through his blogposts, he gives very helpful, meaningful tips and tricks that even help me with subjects at school. Usually I dread prepping for such big exams, but I would get really excited going to every session even with 30-45 minute drives in the morning because Michael is a very funny, energetic, and positive person. He would sing and sometimes even perform his own songs. He would also say his catch phrase "Dazzle me, don't frazzle me" in a very funky accent. The fact that he is a very fun guy helped take away all the test anxiety I had and it definitely motivated me. Furthermore, he recreates the atmosphere of the testing room by having all his students do test prep in one room and then we all rotate to have an individual study time with him in another room. Whenever my friends and I spoke about test prep, I would show off to my friends at school how amazing my tutor was. Every session through Skype or in person was extremely productive. Without the strong passion he has for his job and endless encouragement he has for his students, I do not think I would have done as well. I always thought the SAT exams were going to be my weakest point in my college applications, but Michael's help turned that around and he was very beneficial. Now I am deciding between multiple colleges (I was afraid of having no options) and he is one of the people I have to thank for helping me go this far. Michael is one of a kind and I truly miss SAT prep sessions with him! – Celina Laguisma (Pacifica, Ca), Notre Dame High School in Belmont, Class of 2016
Also
Score Satisfaction Guarantee
I stand behind the fact that the Mr. Test Prep program can help almost any student achieve the score increase he or she is looking for. I am so confident that I offer my students a score satisfaction guarantee, which allows them to continue to attend Mr. Test Prep, free of charge, if they aren't fully satisfied with the results.
Click Here and Read Exactly How does the Score Satisfaction Guarantee work?
If you would like to speak with me prior to your Free Trial Session, see Contact Page or call me now at 650-575-5867. Be sure to include your phone number and a time you would like to be reached. Otherwise, schedule your Free Trial Session by filling out the form for the Sat Private Tutoring Redwood Ca Program Here:
Mr. Test Prep has been a part of the Sat Private Tutoring Redwood Ca community for nearly 20 years. His experience working with students—from math wizzes to number phobes, from novelists-in-training to kids who hate to read—has shown him that improving test results first requires improving a student's confidence. To directly address this important facet of SAT prep, his tutoring program exposes students to the conditions of the test, while training them in subject-specific skills and teaching them testing strategies that can make the test much easier.
Schedule Your Free Trial Session here- Sat Private Tutoring Redwood Ca !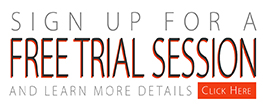 Related Links: https://en.wikipedia.org/wiki/SAT https://en.wikipedia.org/wiki/Educational_consultant https://www.khanacademy.org http://advocates4athletes.com