Sat Act Satii Tutor San Jose California
Duke Graduate • 18 Years Experience • Over 1500 Students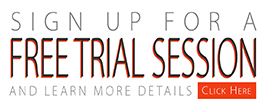 DOES YOUR CHILD NEED TO IMPROVE HIS OR HER STANDARDIZED SAT TEST SCORES?
ARE YOU LOOKING FOR A MASTER SAT TEST TUTOR IN THE NORTHERN CALIFORNIA BAY AREA WHO REQUIRES NO HOMEWORK AND GUARANTEES RESULTS?
I can help. Working with high school students for over 18 years, I have developed a philosophy supported by skills and techniques proven to result in superb SAT Tutoring and ACT test results.
We all move through the world with a self-image that sets what we believe we are capable of. This self-image often under serves our potential because it has been formed by a hodge-podge of experiences, some encouraging and affirming, others anything but. The sense of self is malleable particularly in young people.
I work to expose their doubts and fears as more imagined than real and to convince them that they are much more capable than they realize. This serves the all-important self-image in a very powerful way. It not only results in vastly improved standardized scores but also recalibrates the belief in what's possible.
As I work with my students, I never lose sight of my real objective. I may be helping them ace their standardized tests, but ultimately I am elevating more than just a score.
Learn More about our Sat Act Satii Tutor San Jose California Here
My program is not a traditional "one on one" tutoring situation. I have learned from my almost two decades of experience that there is a better and less painful way to prepare kids for these tests. Over the course of each 2-hour session, students meet with me for three private, one-on-one conferences (totaling about 20 minutes per student, each session),
The value of each 2 hour session is multi-faceted:
Self-timed sections in a group environment similar to the actual testing environment
Immediate correction of mistakes and tutoring to specific content or errors
Test taking strategies given as they arise during test taking, making them more relevant and easier to remember and apply
Confidence building with every interaction
Session by session readjustment of areas of focus based on observable progress
Investments of time and money vary from student to student. Regardless of ability, students that complete the number of sessions we agree to upfront have a great chance of meeting or surpassing their test prep objectives.
TESTIMONIALS
We are currently using Mr Test Prep for our second child. Working with Mike has been excellent for both our children. His philosophy is to limit SAT preparation to the sessions and this is very important in maintaining the appropriate balance of school work and test preparation in our children's highly pressured lives. This is a smart approach and Mike's results are outstanding. We had our first child work initially with a different tutoring service which was very intense and involved of homework. This was not successful and little progress resulted. When we switched to Mike we saw a new approach to the exam and a greater understanding of the nuances of the particular standardized test…and we saw dramatic improvement in scores. Importantly, Mike is an outstanding educator and really understands children and how they are wired and how to get them to put their best foot forward. With our second child, we went straight to Mike. Both our kids really like Mike and were inspired by him. We would unreservedly recommend Mr Test Prep and feel lucky to have found him. – Karen Patou ( Palo Alto, Ca ), Parent of Gunn Junior and Georgetown Freshman
Mr. Test Prep was my cheerleader and much needed roadmap to the test taking process. Before I discovered him, I was just copying what my sister had done in terms of testing, not realizing that it's a completely individual process. He picked up so quickly on my strengths and what I naturally did well, and he capitalized on those things. He gave me the gift of a straightforward and clear roadmap for what tests to take and when, and how best to maximize my skills. This personal roadmap worked so well because he took the time to get to know me. Apart from learning about my interests in school like the fact that I'm an English and History person, he cared about my favorite things to do and how I was doing. He even supported the fundraiser for my choir tour. He's such a funny, relaxed person that the atmosphere for studying is always fun and productive. He offers so much more than just math tips. Thank you for all your help:) – Megan Schmiesing, Los Altos High School, 2016
Mr. Test Prep helped me so much because even though standardized testing wasn't very hard for me in the beginning, he helped me achieve an extremely high score instead of a relatively good score which I could have settled for. He helped me by changing my attitude about testing and making me want to improve. Michael also taught me meditation skills which I still use to help me concentrate before big tests or stressful classes. After Mr. Test Prep, I scored the best I've ever scored and I think it definitely helped with my college admittance. I was worried that I would have to push for my GPA and word harder on my essays to compensate for my test scores but they ended up not being a problem at all. Overall, Mr. Test Prep helped me so much and I recommend Michael to anyone looking for a combination of independent and guided study. The duo really helped me in terms of confidence, responsibility, and work ethic. – Grace Berger (Palo Alto, CA), Gunn High School class of 2016, Wellesley College class of 2020
Also
Score Satisfaction Guarantee
I stand behind the fact that the Mr. Test Prep program can help almost any student achieve the score increase he or she is looking for. I am so confident that I offer my students a score satisfaction guarantee, which allows them to continue to attend Mr. Test Prep, free of charge, if they aren't fully satisfied with the results.
Click Here and Read Exactly How does the Score Satisfaction Guarantee work?
If you would like to speak with me prior to your Free Trial Session, see Contact Page or call me now at 650-575-5867. Be sure to include your phone number and a time you would like to be reached. Otherwise, schedule your Free Trial Session by filling out the form for the Sat Act Satii Tutor San Jose California Program Here:
Since 1997, Mr. Test Prep has run the #1 SAT Test-Tutor in Santa Clara CA program. By combining the benefits of private SAT instruction with the strengths of a group testing environment, Mr. Test Prep offers the best of both worlds: one-on-one attention, experienced academic counseling, group testing and a personal bond. By hosting this in a semi-group environment, Mr. Test Prep prepares his students for a real-world test experience. High school students who use his Menlo Park SAT Prep services will be equipped with the tools they need to succeed in the highly competitive world of standardized testing.
Schedule Your Free Trial Session here- Sat Act Satii Tutor San Jose California !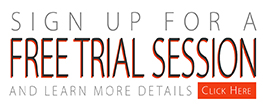 Related Links: https://en.wikipedia.org/wiki/ACT_(test) https://en.wikipedia.org/wiki/Educational_consultant https://www.nacacnet.org http://advocates4athletes.com