Santa Clara Sat Prep
Duke Graduate • 18 Years Experience • Over 1500 Students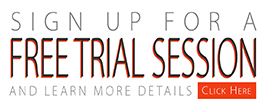 DOES YOUR CHILD NEED TO IMPROVE HIS OR HER STANDARDIZED SAT TEST SCORES?
ARE YOU LOOKING FOR A MASTER SAT TEST TUTOR IN THE NORTHERN CALIFORNIA BAY AREA WHO REQUIRES NO HOMEWORK AND GUARANTEES RESULTS?
I can help. Working with high school students for over 18 years, I have developed a philosophy supported by skills and techniques proven to result in superb SAT Tutoring and ACT test results.
We all move through the world with a self-image that sets what we believe we are capable of. This self-image often under serves our potential because it has been formed by a hodge-podge of experiences, some encouraging and affirming, others anything but. The sense of self is malleable particularly in young people.
I work to expose their doubts and fears as more imagined than real and to convince them that they are much more capable than they realize. This serves the all-important self-image in a very powerful way. It not only results in vastly improved standardized scores but also recalibrates the belief in what's possible.
As I work with my students, I never lose sight of my real objective. I may be helping them ace their standardized tests, but ultimately I am elevating more than just a score.
Learn More about our Santa Clara Sat Prep Here
My program is not a traditional "one on one" tutoring situation. I have learned from my almost two decades of experience that there is a better and less painful way to prepare kids for these tests. Over the course of each 2-hour session, students meet with me for three private, one-on-one conferences (totaling about 20 minutes per student, each session),
The value of each 2 hour session is multi-faceted:
Self-timed sections in a group environment similar to the actual testing environment
Immediate correction of mistakes and tutoring to specific content or errors
Test taking strategies given as they arise during test taking, making them more relevant and easier to remember and apply
Confidence building with every interaction
Session by session readjustment of areas of focus based on observable progress
Investments of time and money vary from student to student. Regardless of ability, students that complete the number of sessions we agree to upfront have a great chance of meeting or surpassing their test prep objectives.
TESTIMONIALS
After looking around for various folks to help my son prep for the SAT I found Michael Romano and could not be more pleased with the results. He has developed a system that was perfect for my son. I knew my son would never prep on his own – it's just not in him and he does not have the time. I did not want to pay a lot of money only to have my son not do the work. Michael understands this. He has the kids do the work in his lovely converted garage and then he reviews what they've done right then and there. It's fresh in the kids' minds and he walks them through the thought process in a way they can understand. Instant feedback – what a concept! My son's score increased by 310 points after working with Michael. I'm sure he wouldn't have seen that kind of an increase with a different approach. Moreover, he saw that increase without doing any work on his own time. The only time he thought about the SAT was when he was with Michael. If your child will do work on his own, I suspect the results could be even greater. Michael relates well to the kids and is a joy to work with. I highly recommend him! – MeMe Rasmussen -parent, Saint Francis'15
Mr. Test Prep is a godsend. Honestly, I was way behind on getting ready for the SATs when I found Mr. Test Prep. I came to him only a month or so before the SAT I wanted to take, unsure of how to study and what the test would be like. After meeting with him once a week for about six weeks, I felt confident and prepared going into my first SAT. Mr. Romano reminded me that it was only a "practice" run, and that we'd see how I did and plan for future tests accordingly. The clear-headedness and confidence that he exuded helped me remain grounded and focused during my exam. After that test, we met another four times to get ready for the "real" one. Once I received my results for my second SAT, I realized that in those FOUR short meetings we had to prepare, Mr. Test Prep had increased my math score by 90 points. 90 POINTS! And I'm not a fan of math so if that isn't a miracle, I don't know what is. Just a word about the man behind the magic; Mr. Romano is amazing. He is truly one of the most genuine, funny, and charismatic people I've ever had the pleasure of meeting. Not once did he ask me about my grades or college plans in a way that was anything other than supportive. That means a lot. I'm not a bad student, so talking about grades doesn't give me anxiety in that way, but usually when an adult mentions my academics, it stresses me out because it makes me feel like my grades are the most important way for them to define me. The fact that Mr. Romano never made me feel like that instantly made me feel more comfortable working with him. On top of that, he also makes test prep more fun by sharing humorous tidbits and brief anecdotes during the "check ins". The connections we were able to build off of those really made our relationship more of a friendship instead of an awkward, distant tutor-student relationship. When I feel more connected to my instructors, I feel more motivated to do well. And Mr. Romano always motivated me. I could talk for ages about all the ways Mr. Romano has proven himself to be the best SAT/ACT tutor out there, but I don't think there's enough space for me to type it all out. Basically, he will change everything in the best way possible. Don't miss out on the opportunity to work with him, because you won't find anyone else who can even come close to him. – Julia Shaver, Los Altos High School Class of 2017
Our son Matthew began his Test Prep Journey with Michael in the Spring of 2015. We came across him from another family whose son also had great success with Michael's help. Matthew is a great student but needed help with strategies on taking standardized tests. With Michael's patience and enduring qualities his ACT score went up by 22% from the original Plan score from his sophomore year. Matthew is now sitting on 7 college acceptance letters out of the 8 universities he has applied to but we are confident that final acceptance is just around the corner for his overall ACT score exceeds the college's minimum requirement for acceptance. Michael is patient and kind and really understands how to streamline the testing process while building up his student's confidence in the process. Michael is a great mentor, role model and loves basketball. We would recommend Michael to any parent working with their High School child in the college application journey. We will see you again in four years with our second son. Thank you Michael. – Barbara A. Martinez (San Jose, California), Student's School : Bellarmine College Preparatory, Class of 2016, Future Duck or JayHawk Mom
Also
Score Satisfaction Guarantee
I stand behind the fact that the Mr. Test Prep program can help almost any student achieve the score increase he or she is looking for. I am so confident that I offer my students a score satisfaction guarantee, which allows them to continue to attend Mr. Test Prep, free of charge, if they aren't fully satisfied with the results.
Click Here and Read Exactly How does the Score Satisfaction Guarantee work?
If you would like to speak with me prior to your Free Trial Session, see Contact Page or call me now at 650-575-5867. Be sure to include your phone number and a time you would like to be reached. Otherwise, schedule your Free Trial Session by filling out the form for the Santa Clara Sat Prep Program Here:
Mr. Test Prep helps every type of student—yes, even the shy ones—maximize their score potential. A lot of shy kids find the scrutiny of full one-on-one tutoring to be too intense, but at my  Santa Clara Sat Prep center, I create a safe environment that is perfect for kids who find verbal participation to be stressful. By combining group testing, with targeted instruction, shy kids can get the help they need in a way that works for their personality. No more awkward silences. No more pushy tutors. Just lots of practice and the guidance of an experienced educator.
Schedule Your Free Trial Session here- Santa Clara Sat Prep !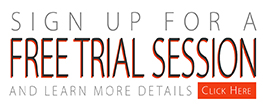 Related Links: https://en.wikipedia.org/wiki/ACT_(test) https://www.collegeboar.org https://www.nacacnet.org http://advocates4athletes.com