Best Act Preparation Tutors Menlo Park Ca
Duke Graduate • 18 Years Experience • Over 1500 Students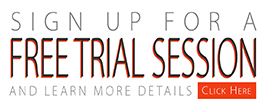 DOES YOUR CHILD NEED TO IMPROVE HIS OR HER STANDARDIZED SAT TEST SCORES?
ARE YOU LOOKING FOR A MASTER SAT TEST TUTOR IN THE NORTHERN CALIFORNIA BAY AREA WHO REQUIRES NO HOMEWORK AND GUARANTEES RESULTS?
I can help. Working with high school students for over 18 years, I have developed a philosophy supported by skills and techniques proven to result in superb SAT Tutoring and ACT test results.
We all move through the world with a self-image that sets what we believe we are capable of. This self-image often under serves our potential because it has been formed by a hodge-podge of experiences, some encouraging and affirming, others anything but. The sense of self is malleable particularly in young people.
I work to expose their doubts and fears as more imagined than real and to convince them that they are much more capable than they realize. This serves the all-important self-image in a very powerful way. It not only results in vastly improved standardized scores but also recalibrates the belief in what's possible.
As I work with my students, I never lose sight of my real objective. I may be helping them ace their standardized tests, but ultimately I am elevating more than just a score.
Learn More about our Best Act Preparation Tutors Menlo Park Ca Here
My program is not a traditional "one on one" tutoring situation. I have learned from my almost two decades of experience that there is a better and less painful way to prepare kids for these tests. Over the course of each 2-hour session, students meet with me for three private, one-on-one conferences (totaling about 20 minutes per student, each session),
The value of each 2 hour session is multi-faceted:
Self-timed sections in a group environment similar to the actual testing environment
Immediate correction of mistakes and tutoring to specific content or errors
Test taking strategies given as they arise during test taking, making them more relevant and easier to remember and apply
Confidence building with every interaction
Session by session readjustment of areas of focus based on observable progress
Investments of time and money vary from student to student. Regardless of ability, students that complete the number of sessions we agree to upfront have a great chance of meeting or surpassing their test prep objectives.
TESTIMONIALS
I had gone to over three different standardized testing tutors in the Bay Area since my freshman year. All left me unsatisfied, with mediocre results and my mother constantly reprimanding me for spending so much money on multiple exams and different tutors. On a whim, we tried Mr. Test Prep. Many of my friends had gone to him and raved about how his tutoring style is unique, effective, and definitely worth the money. They all succeeded in their standardized test preps, why shouldn't I? I can clearly remember Mr. Test Prep's response when I said, "I'm no good at math and science." He said, "Don't think that way! These questions are easy if you think of them as easy. Let me break 'em down for you…" Ever since then, the ACT has not intimidated me with the daunting math and science sections. His tricks to make sure I didn't make any "silly" mistakes even increased my scores to near-perfection in the subjects that I was stronger in – reading, writing, and English! Additionally, the group testing environment was insanely helpful in practicing what to expect during test day. Mr. Test Prep's unpredictable outbursts of songs and people's sneezing and coughing inevitably allowed me to block out the irrelevant and focus on the test. I also still do his meditations today before a big event or test! They have assisted me greatly in becoming more centered, and have me diving into any task headfirst with steady hands and tranquility. Not only did Mr. Test Prep increase my confidence in test taking, but he also helped boost my overall determination in conquering whatever may stand in my way – including math and science! The results of Mr. Test Prep's tutoring are not merely numbers. If you are seeking someone who is more than a tutor – someone who is a role model, friend, and a hilarious mentor, then Mr. Test Prep is for you! – Veronica Louise Mendoza (Mountain View, CA), Sacred Heart Preparatory, Class of 2015, UCLA, Class of 2019
Thanks to Michael Romano, I was able to take my standardized tests confidently, and more importantly, feel great about the scores I received. I can honestly say that I had a good time during our Skype sessions, even though that is not something typically associated with tutoring. Michael has a very engaging personality and clearly knows the ins and outs of the SAT reasoning test, SAT subject tests, and the ACT. He encouraged me to take the ACT as well as the SAT, and it was a decision I was very happy to have made while studying with him. I don't think anyone else could have prepared me better, and I would definitely recommend Mr. Test Prep's services to anyone who is taking standardized tests in the near future! – Sophie DiFillippo, Santa Barbara High School '2016, USC '2020
Mr. Test Prep helped me so much because even though standardized testing wasn't very hard for me in the beginning, he helped me achieve an extremely high score instead of a relatively good score which I could have settled for. He helped me by changing my attitude about testing and making me want to improve. Michael also taught me meditation skills which I still use to help me concentrate before big tests or stressful classes. After Mr. Test Prep, I scored the best I've ever scored and I think it definitely helped with my college admittance. I was worried that I would have to push for my GPA and word harder on my essays to compensate for my test scores but they ended up not being a problem at all. Overall, Mr. Test Prep helped me so much and I recommend Michael to anyone looking for a combination of independent and guided study. The duo really helped me in terms of confidence, responsibility, and work ethic. – Grace Berger (Palo Alto, CA), Gunn High School class of 2016, Wellesley College class of 2020
Also
Score Satisfaction Guarantee
I stand behind the fact that the Mr. Test Prep program can help almost any student achieve the score increase he or she is looking for. I am so confident that I offer my students a score satisfaction guarantee, which allows them to continue to attend Mr. Test Prep, free of charge, if they aren't fully satisfied with the results.
Click Here and Read Exactly How does the Score Satisfaction Guarantee work?
If you would like to speak with me prior to your Free Trial Session, see Contact Page or call me now at 650-575-5867. Be sure to include your phone number and a time you would like to be reached. Otherwise, schedule your Free Trial Session by filling out the form for the Best Act Preparation Tutors Menlo Park Ca Program Here:
Mr. Test Prep has been a part of the Best Act Preparation Tutors Menlo Park Ca community for nearly 20 years. His experience working with students—from math wizzes to number phobes, from novelists-in-training to kids who hate to read—has shown him that improving test results first requires improving a student's confidence. To directly address this important facet of SAT prep, his tutoring program exposes students to the conditions of the test, while training them in subject-specific skills and teaching them testing strategies that can make the test much easier.
Schedule Your Free Trial Session here- Best Act Preparation Tutors Menlo Park Ca !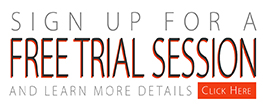 Related Links: https://en.wikipedia.org/wiki/Educational_Testing_Service https://en.wikipedia.org/wiki/Educational_consultant https://www.khanacademy.org http://advocates4athletes.com