Best Act Classes Fremont Ca
Duke Graduate • 18 Years Experience • Over 1500 Students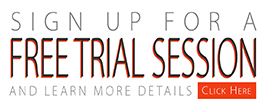 DOES YOUR CHILD NEED TO IMPROVE HIS OR HER STANDARDIZED SAT TEST SCORES?
ARE YOU LOOKING FOR A MASTER SAT TEST TUTOR IN THE NORTHERN CALIFORNIA BAY AREA WHO REQUIRES NO HOMEWORK AND GUARANTEES RESULTS?
I can help. Working with high school students for over 18 years, I have developed a philosophy supported by skills and techniques proven to result in superb SAT Tutoring and ACT test results.
We all move through the world with a self-image that sets what we believe we are capable of. This self-image often under serves our potential because it has been formed by a hodge-podge of experiences, some encouraging and affirming, others anything but. The sense of self is malleable particularly in young people.
I work to expose their doubts and fears as more imagined than real and to convince them that they are much more capable than they realize. This serves the all-important self-image in a very powerful way. It not only results in vastly improved standardized scores but also recalibrates the belief in what's possible.
As I work with my students, I never lose sight of my real objective. I may be helping them ace their standardized tests, but ultimately I am elevating more than just a score.
Learn More about our Best Act Classes Fremont Ca Here
My program is not a traditional "one on one" tutoring situation. I have learned from my almost two decades of experience that there is a better and less painful way to prepare kids for these tests. Over the course of each 2-hour session, students meet with me for three private, one-on-one conferences (totaling about 20 minutes per student, each session),
The value of each 2 hour session is multi-faceted:
Self-timed sections in a group environment similar to the actual testing environment
Immediate correction of mistakes and tutoring to specific content or errors
Test taking strategies given as they arise during test taking, making them more relevant and easier to remember and apply
Confidence building with every interaction
Session by session readjustment of areas of focus based on observable progress
Investments of time and money vary from student to student. Regardless of ability, students that complete the number of sessions we agree to upfront have a great chance of meeting or surpassing their test prep objectives.
TESTIMONIALS
Mr.Test Prep is all dazzle and no frazzle! It would be disrespectful to regard Michael as anything other than a master at what he does. He has been successfully mentoring successful people for over 17 years and his experience, as well as love for his work, shows. Michael works WITH you instead of just giving you work. There's no way I would be able to get as far as I have without him as a tutor and mentor. He doesn't stop at just teaching you test material, but he also makes sure you understand valuable test taking strategies, all the while building your confidence and helping you realize your potential. I came in with an abysmally low math SAT score and the confidence to match. I had gone to tutors in the past but I never got anywhere with them. I had been made to feel incompetent by unenthusiastic tutors when I asked for help so just I stopped asking questions. And when I tried to study by myself nothing made sense and I quickly got frustrated and gave up. Michael gave me back confidence that I thought was lost forever. The laid back atmosphere of the tutoring center and Michael himself made me feel safe to make mistakes and ask questions. He NEVER ONCE made me feel stupid or not worth his time. I learned more during my short time with Michael than I did in any other math class I've taken. My math score improved by over 200 points in the short time I was with him, and my other scores also improved! I give full credit, my undying gratitude and immense admiration to the the fabulous Mr.Test prep for making my SAT scores competitive enough to apply to any college that I choose. And more than that; I can't thank him enough for miraculously lifting me out of my epic EIGHT YEAR math rut. This review isn't doing him justice, but I urge you to go to him and experience the magic for yourself. It was the best decision I could have made for myself and I know it will be for you too! Nothing I could do for him would be thanks enough for all the life lessons and laughs he's given me. I'm so happy to have crossed paths with Mr.Test Prep. – Tatiana Mason
Most tutors focus only on the academic aspect of tests, telling the students basic rules to follow in order to be successful on the targeted test. This is where Mr. Test Prep sets himself apart, not only will you receive quality instruction, but you will get a partner that will guide you through the stress and struggle of this taxing time in life. Michael gave me confidence in myself and my work, a great mindset that is crucial in and out of the classroom. Another aspect of Mr. Test Prep that puts him above the competition is his hospitality. He invites you into his home to work with you. He enjoys spending time with his students and genuinely cares about our wellbeing. I was going through a difficult physical injury, and Michael would check in on me and ask me how I was doing every session. He would also be flexible on hours to fit my schedule, making it incredibly easy to find time to fit your schedule. Mr. Test Prep was the best tutoring experience that I have ever had, making me excited to study and improve academically. – Ryan Myers (Santa Clara, CA), The King's Academy (Class of 2016), Purdue University Honors (Class of 2020)
Aside from being a great sat tutor, Michael Romano is genuinely a cool, understanding guy. I never thought I would find myself hanging out with a tutor aside from the time my parents made me spend with said tutor. But Michael and I developed a real friendship over time. He was a regular fixture in my hospital room (completely by his own volition during an unfortunate recent stay). We also watch Warriors games and exchanged regular texts about NBA Happenings. Michael was a great tutor who helped me and my brother maximize our potential and get great test scores. If you go to Mr Test Prep you will get professional well-experienced tutoring which will yield results for you in your testing performance. And if you are fortunate enough to connect with him on a personal level , you will realize that he's just a true homie. – Frankie Comey (Palo Alto, CA), Paly, Class of 2014, UC Santa Barbara, Class of 2018
Also
Score Satisfaction Guarantee
I stand behind the fact that the Mr. Test Prep program can help almost any student achieve the score increase he or she is looking for. I am so confident that I offer my students a score satisfaction guarantee, which allows them to continue to attend Mr. Test Prep, free of charge, if they aren't fully satisfied with the results.
Click Here and Read Exactly How does the Score Satisfaction Guarantee work?
If you would like to speak with me prior to your Free Trial Session, see Contact Page or call me now at 650-575-5867. Be sure to include your phone number and a time you would like to be reached. Otherwise, schedule your Free Trial Session by filling out the form for the Best Act Classes Fremont Ca Program Here:
By marrying the best of private instruction with the best of group practice, Mr. Test Prep's program supplies students with the resources they need to succeed. Having served San Jose's SAT Prep needs for the last 18 years, Michael Romano is uniquely qualified to instruct students on the content of the test and advise parents about how best to plan the SAT/ACT season. To learn more, book a Free Diagnostic Session today
Schedule Your Free Trial Session here- Best Act Classes Fremont Ca !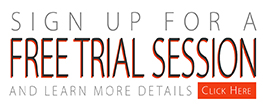 Related Links: https://en.wikipedia.org/wiki/SAT https://en.wikipedia.org/wiki/Educational_consultant http://www.act.org http://advocates4athletes.com