Act Prep Classes Near Me
23
Duke Graduate • 18 Years Experience • Over 1500 Students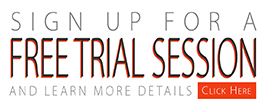 DOES YOUR CHILD NEED TO IMPROVE HIS OR HER STANDARDIZED SAT TEST SCORES?
ARE YOU LOOKING FOR A MASTER SAT TEST TUTOR IN THE NORTHERN CALIFORNIA BAY AREA WHO REQUIRES NO HOMEWORK AND GUARANTEES RESULTS?
I can help. Working with high school students for over 18 years, I have developed a philosophy supported by skills and techniques proven to result in superb SAT Tutoring and ACT test results.
We all move through the world with a self-image that sets what we believe we are capable of. This self-image often under serves our potential because it has been formed by a hodge-podge of experiences, some encouraging and affirming, others anything but. The sense of self is malleable particularly in young people.
I work to expose their doubts and fears as more imagined than real and to convince them that they are much more capable than they realize. This serves the all-important self-image in a very powerful way. It not only results in vastly improved standardized scores but also recalibrates the belief in what's possible.
As I work with my students, I never lose sight of my real objective. I may be helping them ace their standardized tests, but ultimately I am elevating more than just a score.
Learn More about our Act Prep Classes Near Me Here
My program is not a traditional "one on one" tutoring situation. I have learned from my almost two decades of experience that there is a better and less painful way to prepare kids for these tests. Over the course of each 2-hour session, students meet with me for three private, one-on-one conferences (totaling about 20 minutes per student, each session),
The value of each 2 hour session is multi-faceted:
Self-timed sections in a group environment similar to the actual testing environment
Immediate correction of mistakes and tutoring to specific content or errors
Test taking strategies given as they arise during test taking, making them more relevant and easier to remember and apply
Confidence building with every interaction
Session by session readjustment of areas of focus based on observable progress
Investments of time and money vary from student to student. Regardless of ability, students that complete the number of sessions we agree to upfront have a great chance of meeting or surpassing their test prep objectives.
TESTIMONIALS
Michael Romano (Mr. Test Prep) is by far the best tutor I've ever had.
Under his guidance I was able to see a drastic improvement with not only my ACT (my 32 became a 35) and my SAT Subject test scores, but also my attitude towards learning and the future. As someone who struggles with anxiety, and who especially dreaded these lengthy tests, I was extremely grateful that under Michael's guidance I was able to not only ace these tests, but also use the tactics I've learned to ace other tests I've had afterwards. Michael understands the stresses and struggles that each kid is going through, and his personalized lesson plans allowed for me to work on the subjects I struggled with while learning to not fear the tests. His meditation program taught me a skill that I still use to this day, and it has given me a more positive and confident outlook on life. His friendly nature and the calm setting made me look forward to our lessons each week instead of dreading them. With his relaxed personality, patience and love for teaching, and his contagious positivity, Michael is by far the best guy out there for test prep.
Edward Newell
Woodside High School 2021
When you imagine a test prep tutor, what kind of person do you think of?
I'm the type of person who never worked well with adults who tried to push me or made me feel stupid, and that's why I was really reluctant to try SAT prep.
But Michael Romano surprised me by defying the stereotype of the traditional harsh, nitpicky tutor time and time again. He never forces students to study or do homework assignments, and because he did not, I felt genuinely inspired to put in the effort on my own behalf. Rather than someone else driving my progress, I felt as though I held the reigns to my own improvement on the SAT.
I won't talk about how Michael comes up with neat strategies for the trickiest of math and reading problems, how he's an endlessly patient teacher, or how he made every seemingly impossible question look easy and conquerable. He did all of these things. But I think what truly makes Michael special is the effort he puts into each relationship with his students. He's always positive, he always makes you feel that you are smart and capable of accomplishing things.
As a high school student, it's pretty common to get extremely stressed out about standardized testing. But "stressed" is the last word I would ever use to describe Michael's personality. Stress is contagious, and Michael knows this, so his test prep environment is calming and peaceful.  He never gets upset with you for making mistakes; he's never disappointed as long as you put in the effort. To me, this made all the difference in both my score and my mentality towards life.
Pranavi Kethanaboyina
Dr. TJ Owens Gilroy Early College Academy 2018
Stanford University 2022
Also
Score Satisfaction Guarantee
I stand behind the fact that the Mr. Test Prep program can help almost any student achieve the score increase he or she is looking for. I am so confident that I offer my students a score satisfaction guarantee, which allows them to continue to attend Mr. Test Prep, free of charge, if they aren't fully satisfied with the results.
Click Here and Read Exactly How does the Score Satisfaction Guarantee work?
If you would like to speak with me prior to your Free Trial Session, see Contact Page or call me now at 650-575-5867. Be sure to include your phone number and a time you would like to be reached. Otherwise, schedule your Free Trial Session by filling out the form for the Act Prep Classes Near Me Program Here:
Michael Romano has been helping students prep for the SAT for almost 20 years. He employs a hybrid approach that blends private SAT tutoring with group practice tests. This ideal mixture of focused instruction and real-world test-taking results is huge score increases for his students, and his Act Prep Classes Near Me center functions as a calming environment in which students can learn the ins and outs of a stressful exam. For a candid description of his services, click here to browse Mr. Test Prep's extensive collection of student and parent testimonials.
Schedule Your Free Trial Session here- Act Prep Classes Near Me !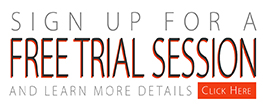 Related Links: https://en.wikipedia.org/wiki/ACT_(test) https://en.wikipedia.org/wiki/Educational_consultant https://www.khanacademy.org http://advocates4athletes.com